December 7th 2017
2018 Trends For Whole Home Remodels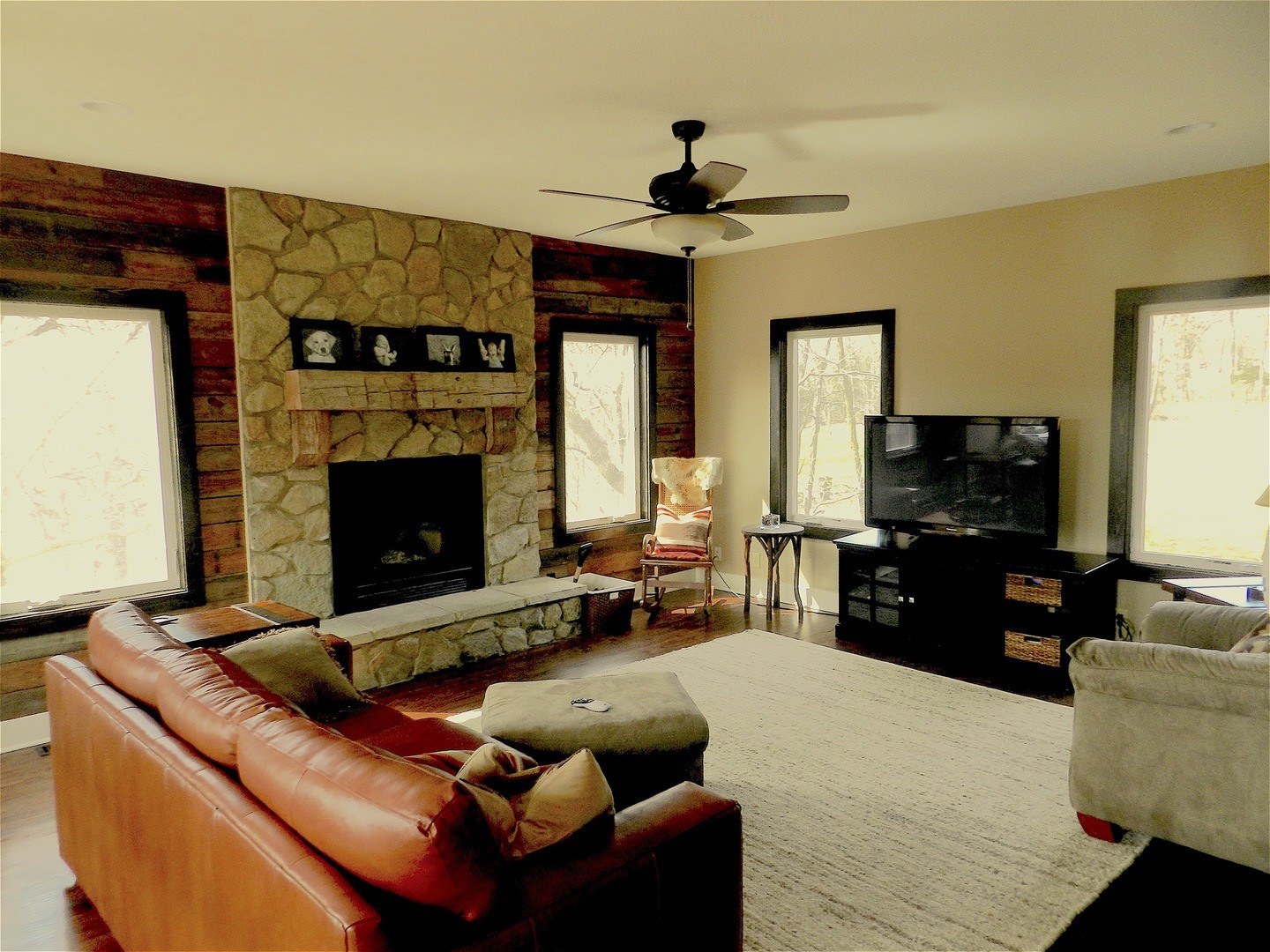 With a new year comes fresh goals and unique expectations. You might think that these are brought on in the form of personal resolutions but no, it's what the home improvement industry defines as 2018 trends for whole home remodeling.
Understanding current trends matters for a variety of reasons, perhaps most importantly to take advantage of a home's full market value. Sellers and real estate agents need to know what is moving homes, and contractors like us also must understand what projects to expect in the upcoming year. Baby New Year isn't quite here yet, but here are the whole home remodeling trends that will shape 2018:
Open Floor Plans
Open floor plans are a timeless classic. Now, they are going to extremes. The less walls (and the more open space), the better. And with good reason. First and foremost, these make your home feel bigger. They also decrease congestion, and create what owners enjoy in the warmth of 'one continuous home.'  Smaller walls are being removed to keep lines of site open and let larger rooms flow into one another. Room additions also come into play when looking at completely open floor plans.
A similar trend that ties to this is adding color combinations that appear open and airy. New cabinets are being painted white, lighter marble or concrete counters and tables are following suit. Anything that opens up a space is in.
Master Suites
You may have heard that 8 out of 10 real estate agents will tell you that the kitchen is the most important room in the house. Did you ever wonder what the other two feel is most important? It's another staple of past remodeling trends…a luxury master suite.
Luxury master suites often take an adjoining room and "reclaim it" as space for the master suite. This new space allows for expansions of luxury bathrooms or walk in closets without sacrificing sleep space or lounge space.
Mudrooms
Adding functional space at entrances and exits can be a challenge. That being said, since the mudroom is often the first space that guests see, it's important not to skimp on design and space. Many people choose to go rustic in this room – wicker, reclaimed wood, and open shelving for a start.
The bottom line is, this often requires an external addition to create a "safe zone" for soccer-playing kids, hunters and their gear or even just weekend tailgaters covered in face paint and cookout clothes.
Super Garages
Many homeowners find that when buying or building initially they fail to value just how big an asset the garage is going to be. Most people want their garages to perform at least three functions – 1) protecting vehicles and lawn equipment 2) providing additional storage and 3) to act as a workshop or 'hangout' spot with neighbors.
Since it's hard to fulfill all these duties as a home becomes 'lived in', a huge 2018 trend for whole home remodels is a free standing, add-on or second garage. This additional garage space really has an endless realm of possibilities. It's a party place. It's super storage. It's secure parking for the 3rd or 4th car that you didn't plan for 10 years ago.
Trends come and go, but one thing holds true…every quality home improvement project is also going to recoup you a fair amount of money when it comes time to sell. But more importantly, making your home as unique as you and your family requires a remodeling company that can bring your ideas and vision to life.
If you are interested in whole home remodeling projects from $100k and up, please contact Built By Design today!