April 10th 2017
4 Tips for Remodeling Your Kitchen to Create More Space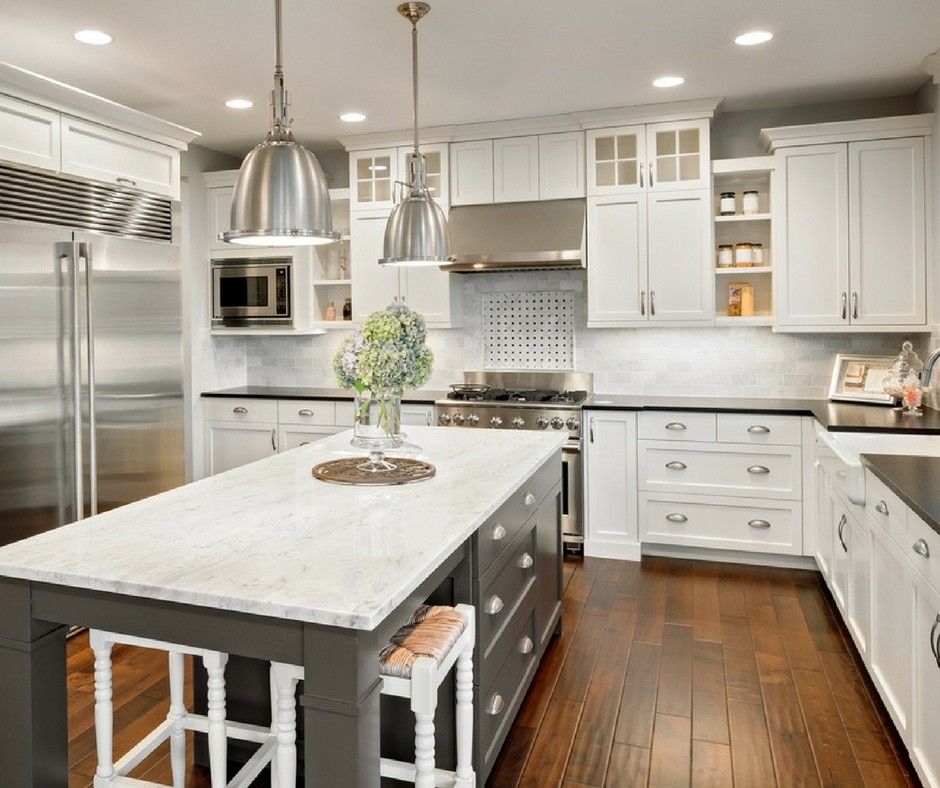 If you're like the average homeowner, your kitchen is likely where the most activity takes place on a daily basis. This means you probably have a long list of things you would change if only you could. Whether you're looking for more space, or a more functional footprint, an experienced remodeling professional will be able to seamlessly remodel your kitchen in a way that works for you. We've put together tips on top kitchen remodel projects that will give you more space and maximize your investment.
Bring the Walls Down
The most obvious, and extreme, renovation step is to tear down non-load-bearing walls that allow you to open up the kitchen. Any walls separating the kitchen from the family or living room are a good place to start. Although removing a wall won't add any actual square footage to your kitchen, it gives the illusion that your kitchen is more spacious than before.
Related Read: Find out how you can prevent your renovation from becoming a dusty disaster.
Repurpose the Cabinets
It's typical in older Johnson County homes to see cabinets running above the kitchen peninsula. While these cabinets are great for adding additional storage, they visually break up the space, creating a closed off feel. If you're hesitant to lose cabinet space, consider simply removing the soffit running above the cabinets in the rest of the kitchen and repositioning them all the way up to the ceiling. Many times, kitchen cabinets are placed far lower than the ceiling, leaving room for adding more cabinets or repositioning current ones. Making this simple fix will help maximize storage and open up space elsewhere.
Kick Out the Closets
If additional square footage is what you want, rather than the illusion of space, an easy fix is to take over a nearby linen or coat closet. That space can then be remodeled as a kitchen pantry or simply opened up for more space. Typically, closets are limited in space from the beginning and can offer more functionality for kitchen storage or an alcove for your refrigerator.
Related Read: Check out our kitchen remodel gallery for more inspiration!
Find the Hidden Space
Don't forget to take advantage of those hard-to-reach spaces. Your kitchen probably has tons of hidden space that you don't utilize because it's too difficult to access or you've never found a purpose for it, such as the cabinets above the refrigerator. Adding a full-depth cabinet not only adds more practical storage space, but it also offers the additional bonus of creating the illusion that your refrigerator is built in. There's also an opportunity for adding space right by your feet. Adding roll out shelves to lower cabinets creates more organized storage space and makes those cabinets far more functional.
If your kitchen lacks functionality and usable space, there are several ways to optimize the space you have available. If you don't know where to start or need advice on optimizing your space, just
contact Built by Design
.