December 27th 2012
A Tale of Trust and Basement Remodeling in Johnson County
An Overland Park family's basement underwent a complete remodel a few years ago, but as their family grew and needs changed, so did what they wanted in a home. What began as a basement finishing project turned into a long-standing relationship with their remodeling contractor, Built by Design.
The couple put their house on the market and found a home with acreage in Johnson County, Kansas. But the closing paperwork wasn't signed until after they called us to take a look at the house and give the couple ideas on how remodeling could bring it into this decade.
The home came straight out of the pages of an 80's home remodeling and décor magazine. Lots of brass. Even more oak woodwork and outdated kitchen and baths. And the home's floor plan was closed off and divided like many Overland Park homes built at the time.
It was the acreage and views that sold the couple on their new house. It was our basement remodeling work on their previous house sold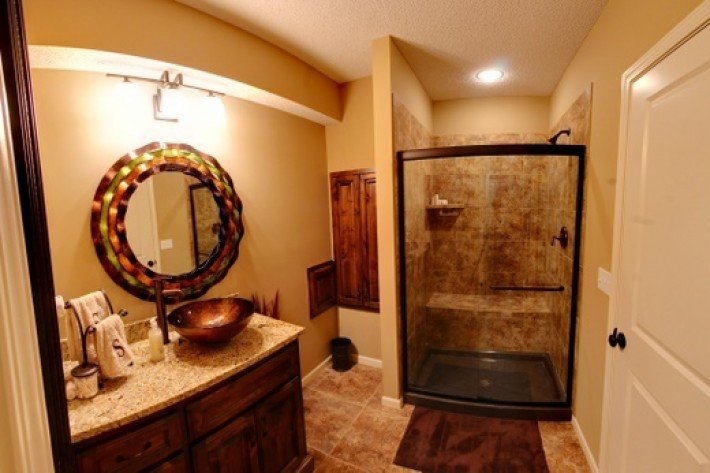 them on our ability to entirely remodel the new home from the kitchen and bath to the master bedroom suite and bedroom addition. They wanted to work with us again and didn't get bids from any other Johnson County contractors.
We're gutting and remodeling the home, starting with the master suite. The old layout included an in-house, mother-in-law suite. Built by Design is incorporating that wasted space into the new master suite area. By ripping out the walls and opening up the space, the master suite will be 800 sq. ft. when finished. We're repositioning the master suite, adding a sitting room and deck with access from the suite, and installing oversized windows to take advantage of the sweeping views.
Accommodating the couple's growing family requires adding an upstairs bedroom, a bathroom addition and remodeling the existing bathrooms.
The kitchen's golden oak cabinetry and 80's-style tile flooring will be remodeled with modern and timeless materials. Open floor plans,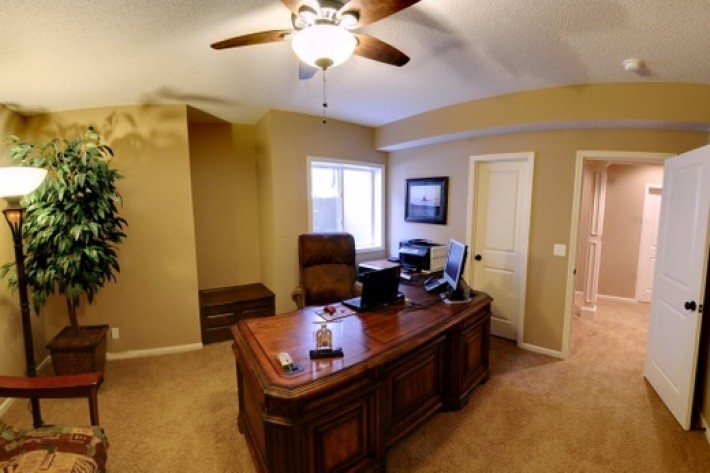 though trendy now, are here to stay. A pass-through fireplace is removed to open the space's flow and traffic patterns. Of course, a kitchen island is a must and an important aspect in kitchen remodeling today.
Eventually, we will refinish the basement area. Like in many do-it-yourself basement remodeling projects, the original owner failed to follow Johnson County building codes. We'll need to address inefficient HVAC ductwork because it's currently stealing air from rest of house. We'll fix safety issues with the live electrical wires hidden above the drop ceiling. Our plan is to gut the basement, start from scratch and do it right.
Home and basement remodeling often happens in stages as homeowners' needs change and their remodeling budget allows. Building a trusted relationship with a contractor who can perform the remodeling from start to finish creates cohesion between the different areas in the home, especially when the remodeling projects are spaced out over months or even years.
A reliable remodeling contractor does what they say they'll do, comes in on budget and shows up on time. These qualities are important to look for in a remodeling company because of the comfort factor. Your contractor will be in your home for a while, usually two months minimum for most remodeling projects. The last thing you want is to feel awkward in your own home or live with someone else's mistakes.