March 7th 2017
Should I Choose Granite or Concrete Countertops?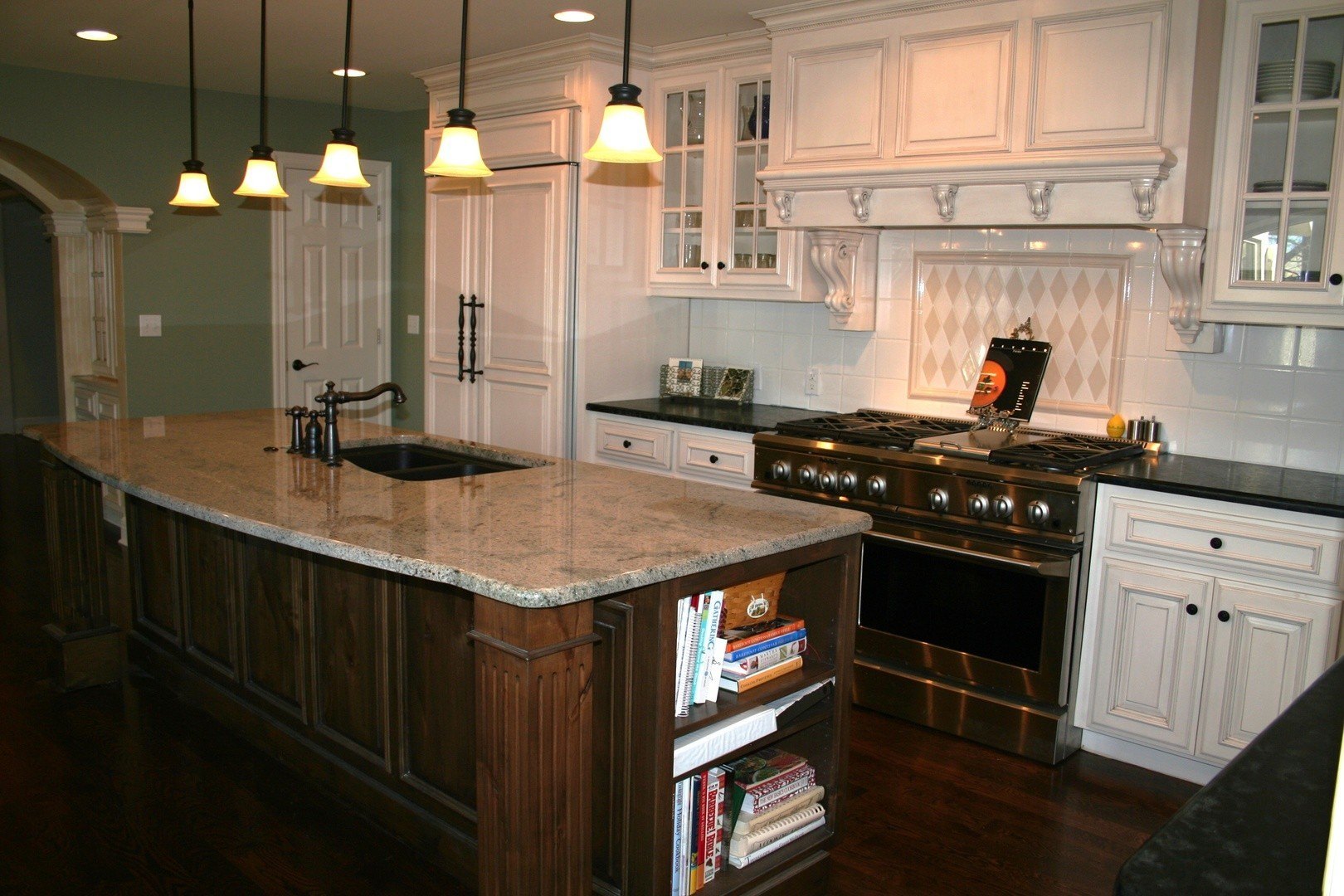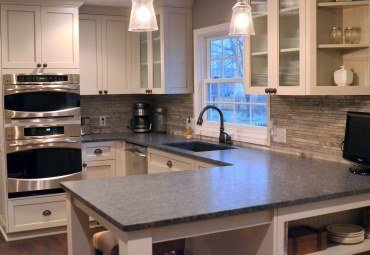 One of the toughest decisions homeowners make during a renovation is which materials to use. You want the custom look, without over customizing to the point where it can harm your resale potential. For kitchen remodels, we're seeing more blending of materials as one of the 2017 kitchen design trends. More homeowners in the Kansas City area are considering alternatives to granite such as quartz and other unconventional materials such as wood and concrete. So, which is the best choice for your kitchen remodel?
Both Granite and Concrete Are Great, But Granite Holds More Value
When homeowners ask our opinion on the great granite vs. concrete kitchen countertop debate, we give it based on real-world experience. Replacing the countertops is a common denominator in almost every kitchen refresh or remodel. Choosing between granite and alternative materials is one of the toughest decisions homeowners have to make. We like to stay objective and help our clients choose what works best for their home and lifestyle, but granite has some undeniable advantages. One advantage to granite is its resale value. Touches such as granite kitchen countertops is appealing to future home buyers.
Granite is Still King for Kitchen Counters
For kitchen countertops, granite is the hands-down winner for durability. Concrete is a more porous material than granite, which makes concrete more vulnerable to staining than granite. Sealants offer some level of protection, but depending on the liquid, it could quickly penetrate concrete faster than it could sealed granite. In addition to liquids, bacteria can penetrate concrete too. We know you'd never do such a thing, but some cooks use kitchen counters as their cutting board – can you imagine that?! If bacteria, say from cutting raw chicken, permeates the concrete then the next item placed in that spot could potentially pick up those harmful germs.
Sealant is critical to maintain today's kitchen countertop materials. It's necessary to protect your kitchen remodel investment and ensure your counters last for years. Granite is sealed three times before it is installed in your home. The wholesaler, fabricator and installer all apply industrial grade sealants along the way. Beware of some cheaper priced granite, some installers skimp on the sealant to hold costs down, which will cost you in the long run.
Concrete Countertops for Kitchens Remain Trendy
Concrete is quite a bit heavier and less flexible than granite. Since many kitchen models involve a counter spanning over a dishwasher, concrete requires additional support. Without it, concrete won't bend; it will crack. Concrete uses the cabinet for support instead of rebar, requiring an experienced kitchen remodeler who can oversee that when the pieces come together, they work as intended.
Concrete is best suited to bridges and basements rather than kitchen remodels. But just like all trends, concrete counter tops will come around again eventually. Part of its original appeal was the ability to stain it, creating different color variations. Today, granite is sourced from around the world, so you can most likely find just about any color you want. And don't forget resale potential. More people prefer granite to concrete. When sale time approaches, some people may be turned-off by the less polished look and feel of a concrete counter top.
Other materials may have their 15 minutes of fame in the kitchen remodel arena, but thanks to its durability, timeless beauty, and flexibility, granite isn't going to be knocked from its place at the top any time soon. Just remember to seal granite every 6 months to a year and it'll last a lifetime—as rocks tend to do.
As home remodeling professionals, our priority is to give you the kitchen that you've always dreamed of. Our job is to translate your ideas into workable designs that are functional and beautiful. Sometimes that is easier said than done, and it's those times when hiring an experienced kitchen remodeler means the difference between getting exactly what you want or settling for less.
If you have questions about remodeling your home, reach out to the experts at
Built by Design.