September 25th 2017
Why To Consider A Room Addition To Your Home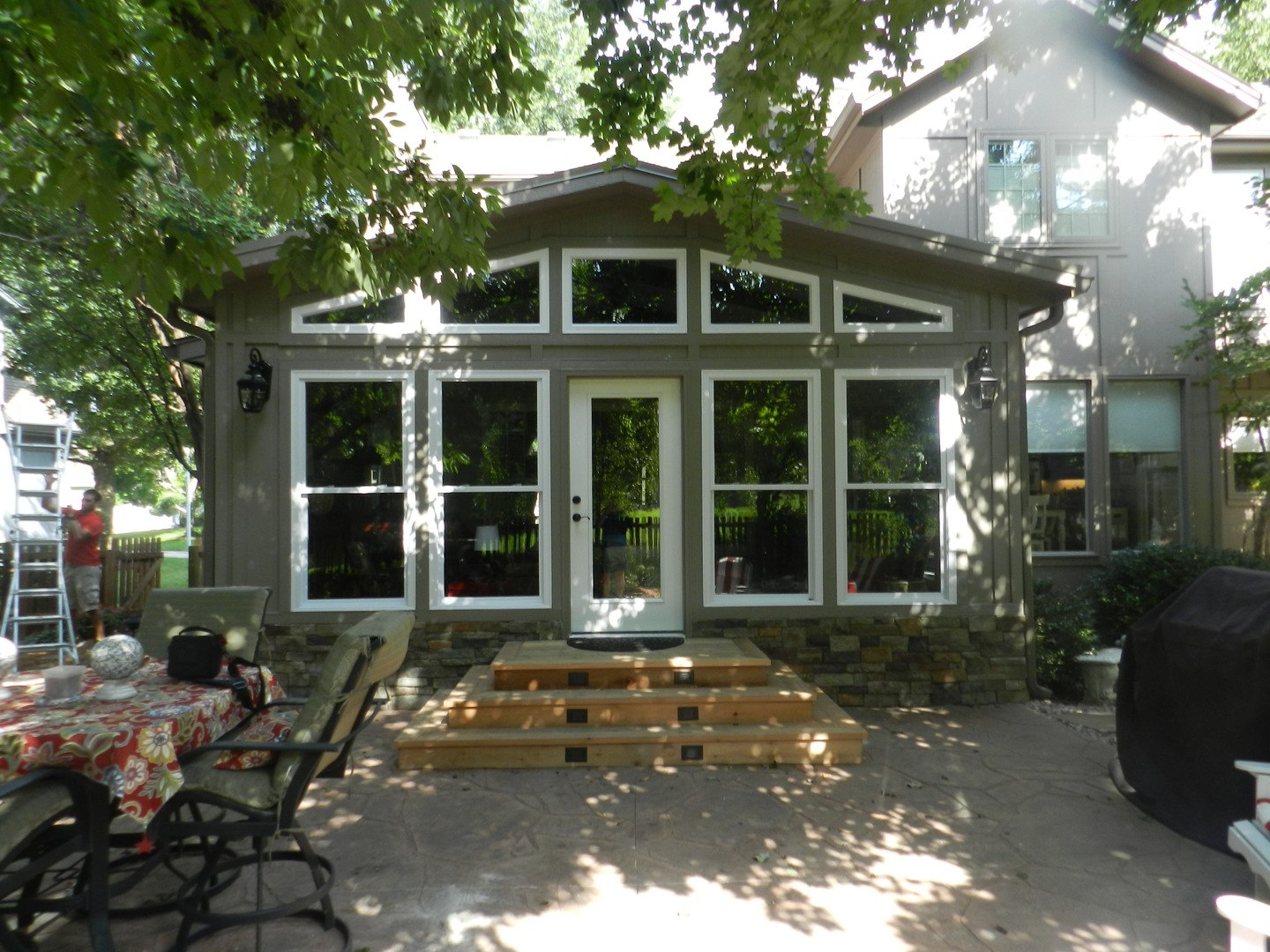 If you've considered a room addition to your home, chances are none of the below will be new information for you. If the thought has crossed your mind but you've never really explored it too far, here's 3 reasons to consider adding a new room to your existing home.
Increased Home Value
If you can afford it, adding another room to your home will increase your home's value more often times than not. This largely depends on your area code and the current condition of the housing market, but it certainly has a precedent.
On the other side of the coin, if you don't intend on selling it for a while, it may give you many years of good use before it's time to put your home on the market. Either way, the value of your home should increase. Even if the overall sale value doesn't exceed the cost of the room addition to your home, it should get close. Plus, you got the added value of living how you want, and with the space you want, all those years.
New Space Without Moving
If you've lived anywhere very long, you are likely to need some new space sooner or later. Instead of putting your current home up for sale and searching for another one, a room addition to your home is ideal. Changing schools, finding a new church or even moving away from good neighbors is never easy. Having a room added to your home solves all those problems, and is likely to be a quicker project than selling and buying another home anyway. Plus, you get a chance to take something you already love and truly "customize" it.
Accommodate Your Changing Family Dynamic
Lots of things can change your family's dynamic. Finding out you're having twins can do the trick. Or, you may make the decision to have a parent move back in so that you can provide appropriate care. Maybe you've decided to adopt a few pets. It may even be a case of 'frequent in-laws' that find you needing to carve out some dedicated space. If your situation has changed and you want your property to change with it, a room addition to your home is a great solution.
Planning for room additions
If this piece has you thinking hard about your current home, here's 3 important steps to consider during the process.

Select the right contractor: depending on where you live, the construction of your home, where you want to put the room addition, and other factors, prices will vary a bit. What will be more important than price is finding a home remodeling company that you can trust. Making sure that they specialize in the type of work you want, and that they have visual proof, is important. They should also have a quick list of references that can vouch for their work. Most importantly, if you meet them and don't get a "good vibe" in the first 15 minutes, chances are your gut is right. Make sure they can handle the work AND that you'll like working with them for the next few months.
Make a schedule: New room additions, like any other in-home construction project, interrupts your daily schedule. The right partner should minimally interrupt your life, but having a series of craftsmen in and out of your homes for months could throw your living routines out a whack a bit. Make sure you think about vacation schedules, school schedules, work trips and anything else that could slow the approval process or halt work all together. Work with your contractor to create a schedule that both you and they can work around.
Set expectations: The home remodeling industry has a reputation for delivering projects over budget and over time. That's not how we work. It's a reason we give you a fixed price up-front and manage to it. We work diligently to customize new room additions that are high-quality and priced competitively for the greater Kansas City area. We have families and busy lives ourselves, so we know the inconvenience than an on-going project creates. It's easiest when both clients and builders have the same expectations regarding requirements, materials, timeline and cost.
We're the KC metro's premier remodeling company when it comes to adding new rooms to existing homes – or completely renovating them. We specialize in high end homes and creating unique living experiences for homeowners in Jackson and Johnson County. If you want to make a statement with your next home upgrade, please contact us today.