October 10th 2016
Home Refresh or a Home Renovation?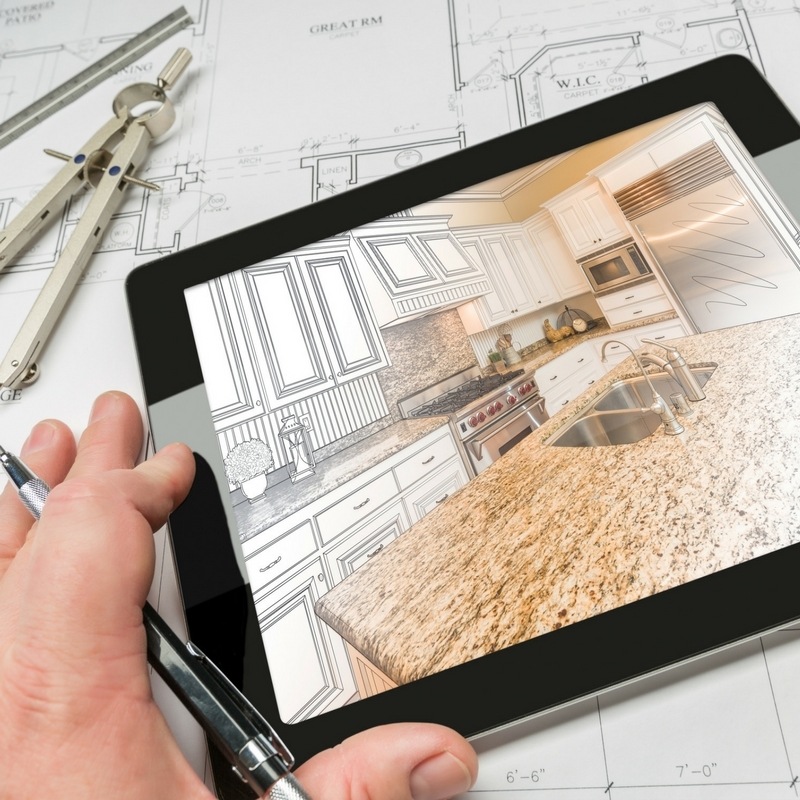 You've decided to make some changes to your home. Do you want a refresh or a renovation? What is the difference? Knowing the difference between a renovation and a refresh can save you time when deciding what kind of help you will need to remodel your home.
What Is "Refreshing"?
Refreshing your home involves surface cleaning, painting and refinishing. It can involve window and door replacements, new countertop finishes, updated cabinet pulls and fixtures, or even new flooring. The concept behind refreshing is to give your home or room a "new look," without ripping out appliances or knocking down any walls. Refreshing can be done prior to putting a home on the market, or renting it out, or just because you want that "new house feel." No special permits are required to refresh your house so you can choose to do-it-yourself or hire a contractor.
Renovation Is Not the Same as Refreshing
Renovating is a far more involved project than a refresh. A renovation involves changing the footprint of a room, or entire home, to better function for your family. Renovation includes tearing walls down to the studs then making changes and fixes to the structure of the house. You are changing the character of the house through expansions, additions and combining of rooms, often with a goal of increasing the square footage.
A renovation is a ground up change. Renovations can be time consuming and costly depending on the changes you want to see. When you make the structural changes that renovating requires, you may need several types of permits and permissions from your county and state agencies.
Renovation Is Worth It if You Love Your Home
If you're choosing renovation, it's because you love your home. You love the neighborhood, excellent schools, and your daily work commute enough to stay. You could love your home too, with a few changes. Maybe another kid on the way demands additional space, or the kids have left the house and you can finally have the master bathroom of your dreams.
Whatever motivated your decision, you will need to commit to the renovation process and all it entails. A good builder or contractor will involve owners in every aspect of the renovation process, from design and planning to final touches like color and aesthetics.
Get the Right People for Your Renovation
Knowing a person who has a brother who used to be a carpenter is not the best way to renovate your beloved home. Laws and regulations pertaining to home remodeling and renovations are complex and should be navigated by somebody who has the skills, experience and integrity to take on the project. Take the time to verify the trustworthiness of your builder before you offer them your renovation job.
Time for a Change?
Renovating your home is a big decision. Check out our blogs for more information on the renovation process, to view our gallery of renovations, or contact us to get more
specific information about your renovation project online
or by phone at (913) 782-6311.