Room Additions: My Home Would be Perfect If It Only Had a…
You like your house. You're comfortable there. You don't want to bother with new construction to get what you want and you don't want to leave your neighborhood. Your home would be perfect, if it only had a  ________.
Built by Design helps you fill in the blank and love your home again. With a room addition, we can add the unique space you really want without the hassle of moving or starting from scratch all over again.
---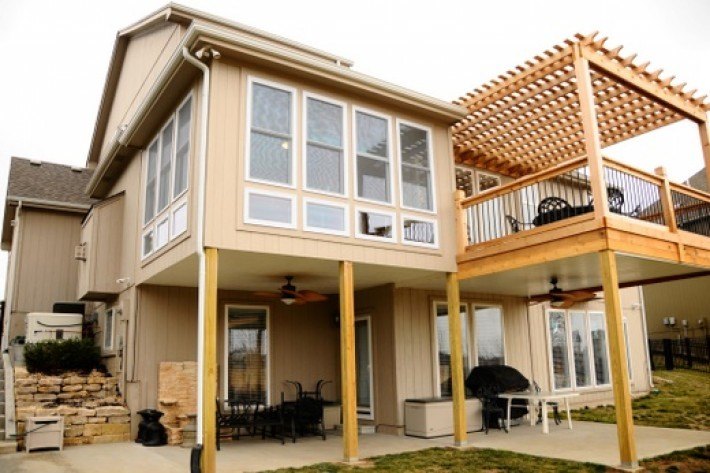 W
hether we're adding more square footage for your family's changing dynamics or building on a second story or bedroom,
bathroom
, sun room, craft or play room, the possibilities are nearly limitless. We take great care in matching your room addition to the
architectural style of your home
. In the end, your room addition will blend perfectly and add value to your home investment.
You'll only be working with us, not an endless stream of strangers in and out of your home. Our skilled contractors handle everything in-house from the initial planning stages to the design, connecting your new room addition to existing systems, build out and finish work. What our customers love most is that we listen to you. Really listen and sometimes read between the lines.
Built by Design asks the right questions right from the start. We know room additions require thinking of everything to prevent problems and going over budget. Things like… Are we adding to a side where we'll have to move electric meters, gas lines, air conditioners or sprinkler systems? Will we need to dig out an area to install a walk out door or add windows? Can we connect to existing ductwork and plumbing pipes? Will it be easy or impossible to find roofing materials to match? What about matching siding and paint? Built by Design has seen it all and we've successfully done it all.
One of the best things about trusting your room addition project to Built by Design is that "no" isn't in our vocabulary. Instead, we offer a range of options to ensure you get the customized new garage or room of your dreams, taking practical and budget considerations in mind. For example, if you have a must-have feature, but it'll take you over budget, we'll suggest ways to get it. We believe in options, not "can't be dones."
Whole home remodels are another option if you're happy with your neighborhood, but want to remodel your home from scratch. We take a similar approach to your whole home remodel as we do room additions, but on a grander scale.
A room addition or 3rd car garage installation is fairly challenging work, requiring our level of expertise. We have years of experience working doing room additions and whole home remodels throughout the Kansas City metro area. Request a no-obligation bid if you're considering a room addition. Want to discuss whether it makes sense for your family? Give us a call.