June 15th 2017
The Bigger Picture of Whole House Remodeling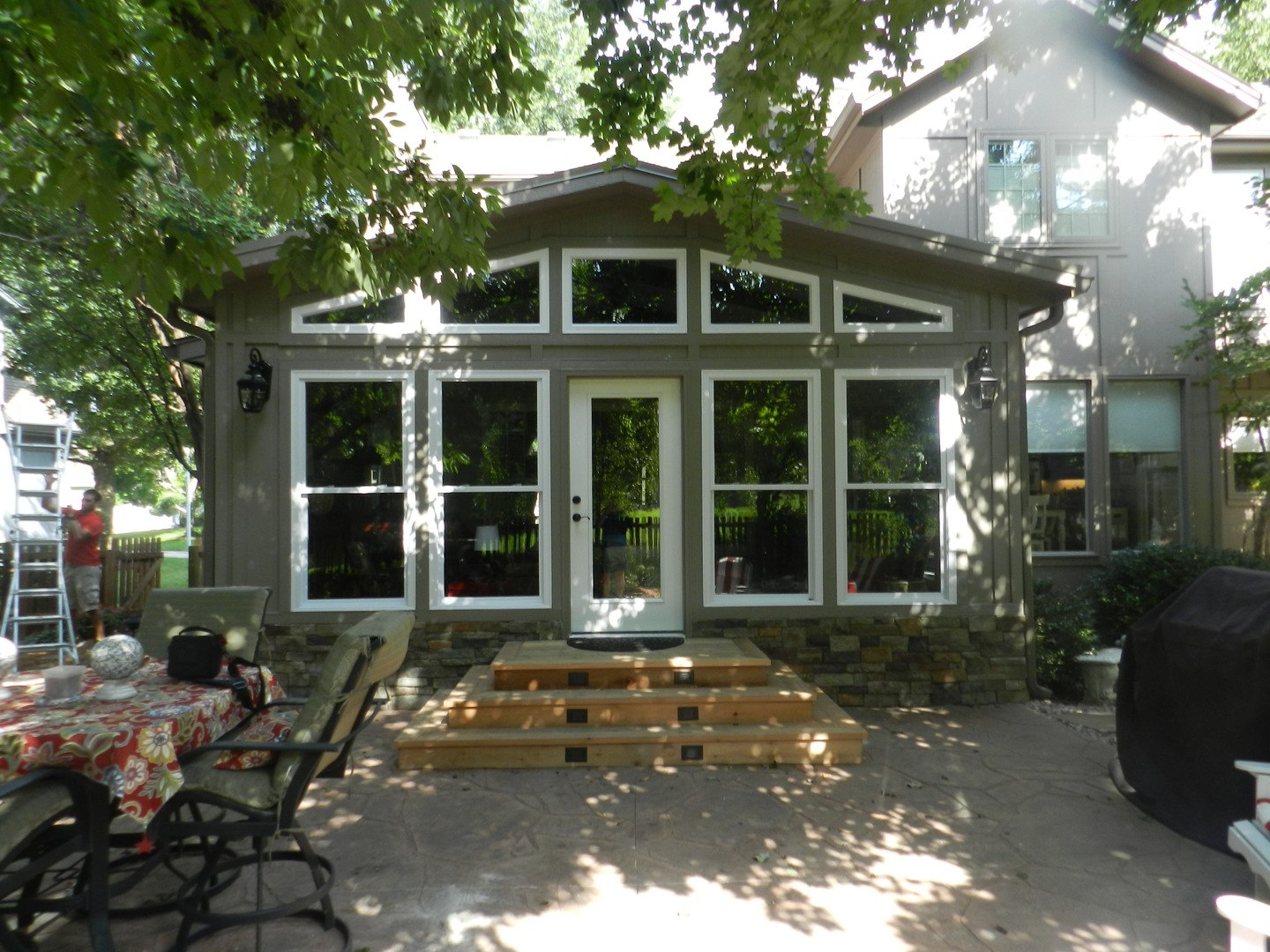 Many Johnson County home remodeling projects are minor, focusing on little features and individual rooms. These jobs are often simple, leaving homeowners with smaller updates rather than the all-encompassing challenges renovations on an entire home can entail.
Unlike small restoration projects, tackling a whole house remodel is generally done to change major features, like making a house larger or smaller or adjusting the layout. These large whole home remodels can significantly increase the ROI of a home, even more so than a large room addition, but it often takes far more planning, attention to detail, and commitment than small jobs.
Evaluate the Remodeling Plans
Remodeling a bathroom requires having a strategy, but an entire home takes more and even then some. Before getting started, visualize your dream home and make sure everything fits together in an integrated, cohesive way.
This may mean details as simple as a overall look and feel, or more complex facets, like where to run water pipes in a newly-installed master bath or the changing needs of your children's bedrooms as they age.
Evaluate the pieces and parts with your immediate and long-term goals in mind. If you're going to live with your whole home remodel for quite some time, think of your family's future needs too. For example, putting your baby's bedroom adjacent to your master bedroom is a good idea when he or she is little, but as a teenager that "tot" will want his or her own space – far from the parents. Adding a second story adds valuable square footage in Johnson County and Olathe homes, yet stairs can be harder to navigate as you age.
Bring Your Home Up to Code
As technology improves, so do the ways in which homes are built and maintained. It's not feasible to change major aspects of your home every single time local building codes change, but a remodel can be a perfect time to replace things like old wiring, faulty pipes and windows that don't meet energy saver specifications.
Some changes will be forced by current structural requirements, but other upgrades can be in your best interest to ensure longevity. When the time comes to sell your home, anything brought up to code during your whole house remodel will be more attractive to buyers. Plus, it might save you from being forced to do it as a sale contingency.
Save on Your Home's Average Energy Usage
Going green may be trendy, but it can also be a great way to save money on your utilities. In addition, the U.S. government has offered tax credits over the last several years for taxpayers making eco-friendly choices during a whole home remodel or other types of remodeling projects. If there's a potential for utilizing solar energy, installing energy-efficient appliances or replacing your roof with a better product, it may be worth the savings to incorporate green upgrades into your remodeling.
Plan for Long-term House Livability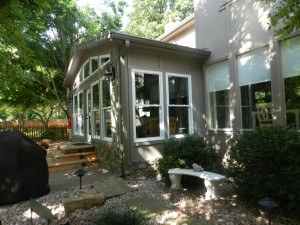 A whole home remodel can be an overwhelming process, and one that is often both time consuming and yes, inconvenient at times. The ends justify the means, but one problem many families do not see coming is the livability of a home throughout the renovations. In many cases, it is possible to live in your home throughout most or all of a whole house remodeling project, but jumping in too fast or taking on too much, too soon can put you out of your home with no warning and a huge unforeseen hotel bill. Ask your Johnson County home remodeling contractor to plan the whole house remodel in stages, leaving you areas in which to live. As rooms are finished, you can move and adjust your living space accordingly.
W.W.BBD.D?
What would
Built by Design
do? Undertaking a whole house remodel can be a big job, but is a great way to turn your home into something truly special. Don't be afraid to ask questions and get advice. Ask us what we would do if this were our whole house remodel in Johnson County. You'll receive an objective opinion and maybe an idea you hadn't considered before.