January 19th 2017
Top 6 Coolest High-Tech Improvements for Your Bathroom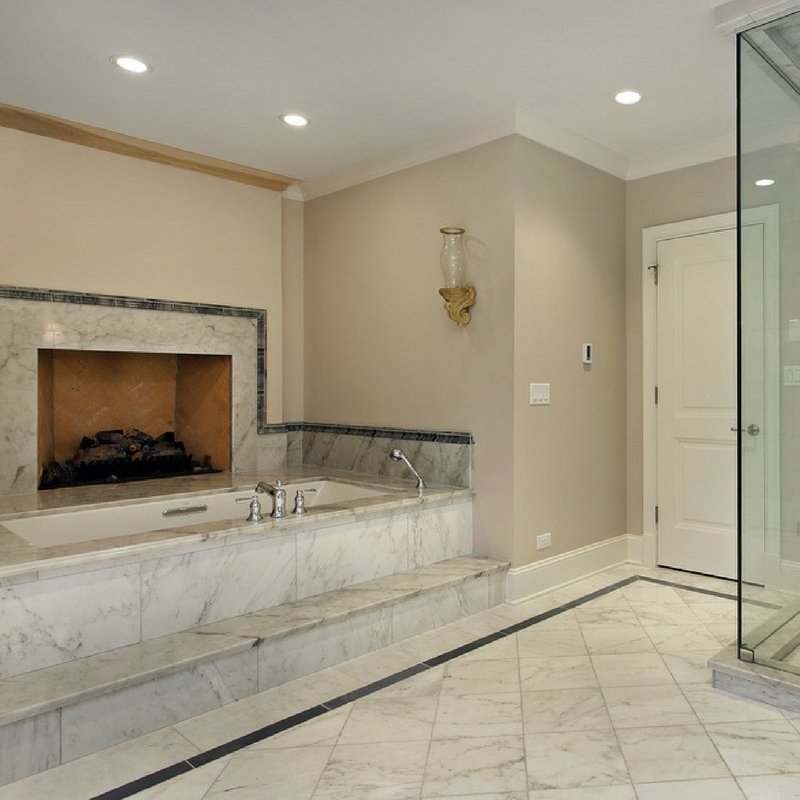 How much do you love your bathroom? How much does your bathroom love YOU? Do you cringe every time you walk in that door, or could it just need a little TLC? A lot of people make new year's resolutions to better themselves, but they neglect their surroundings. If your bathroom isn't making you happy or taking care of your needs, it's time to renovate it and bring it into the future. You spend a good amount of time in there, why not enjoy it? Here are some of the Built by Design team's top high-tech picks for your new bathroom.
1. Radiant Heat Flooring
Whether it's in the middle of the night or fresh out of the shower, no one likes ice-cold floors and frozen toes. Radiant heating in your floors will combat this problem easily. This kind of heating is easy to control, energy-efficient and will help keep your entire bathroom the perfect temperature. It typically works best with natural stone flooring and comes in either electric or hydronic options.
2. High-Tech Showers
Whether it's a remote-controlled shower starter, a music playing shower head, or a shower jet system with multiple heads, the options to upgrade your old shower are endless. It is also easier than ever to make your shower easily accessible with a wide range of benches, handrails, and walk-in tub additions.
3. The Crackle of a Fireplace
Yes, you can have a fireplace in your bathroom, and why not? If you're going for a true spa retreat theme, adding a fireplace is the perfect touch. What could be more relaxing at the end of the day than watching the flames crackle while you soak away stress?
4. Entertainment and Relaxation
Are you interested in chromatherapy? There are many lighting options, or you could relax in this tub. If catching up on the news while you brush your teeth is more your style, try out this medicine cabinet. That's not your grandmother's medicine cabinet! So much tech, so little time.
5. Smart…Toilets?
We have smart fridges now, so why not a smart toilet? The things these toilets can do are remarkable. The Numi is a perfect example — it offers you a hands-free experience while nearly eliminating the need for toilet paper. It also conserves water!
6. Not Your Average Faucets
With options ranging anywhere from basic hands-free operation to controlling your exact temperature, there is no need to ever buy a basic faucet again.
Are you ready to renovate yet? Let Built by Design help you create the bathroom of your dreams by
contacting us
today!