March 31st 2014
The Value of Remodeled Bathrooms When Selling Your Home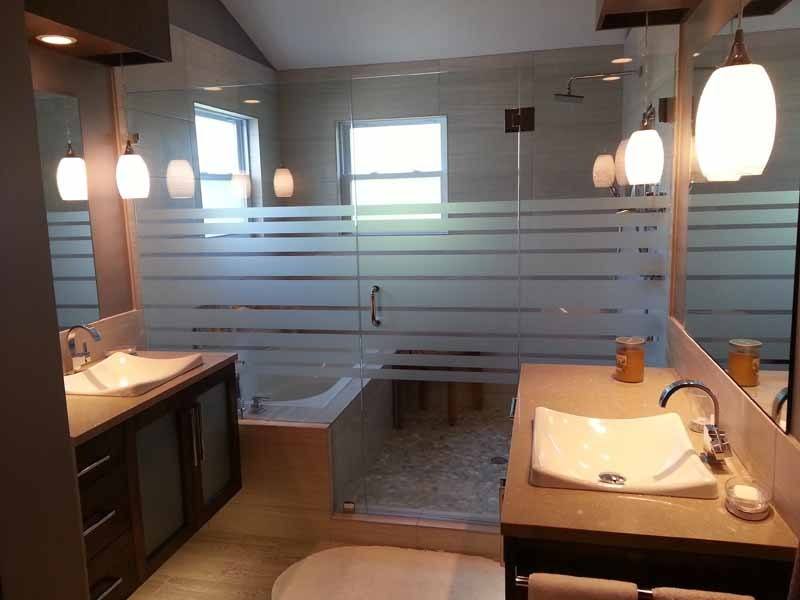 If you think a bathroom remodel might be part of your pre-sale strategy, then this is your lucky year. Remodeling magazine just released its annual Cost vs. Value 2014 Report, and not only is the value of a remodeled bathroom up this year, but this home improvement also made the magazine's list of "biggest gainers" with a 10+% gain in return on investment (ROI) versus last year. According to the latest statistics, homeowners in the Midwest region can expect a return of 72.5% on an upscale bathroom remodel- a whopping 11.1% increase over 2013.
What could an "upscale" bathroom remodeling project entail if one wants to achieve this level of ROI? Here's a sample scenario as suggested by Remodeling:
"Enlarge an existing 35-square-foot bathroom to 100 square feet within current house footprint. Reposition fixtures. Add 42-by-42-inch neo-angle shower with ceramic tile walls with accent strip, recessed shower caddy, body-spray fixtures, and frameless glass enclosure. Install a customized whirlpool tub; stone or granite countertop with two sinks; two mirrored medicine cabinets with lighting; a compartmentalized commode area with one-piece toilet; and a humidistat-controlled exhaust fan. Use all color fixtures. Use larger matching ceramic tiles on the floor, laid on the diagonal with ceramic tile base molding. Add overhead and spot lighting including waterproof shower fixture. Cabinetry to include a custom drawer base and wall cabinets for a built-in appearance. Extend HVAC system, and include electric in-floor heating and heated towel bars."

Now, of course, you have to sell your home before you can recoup that 72.5% ROI on your project. That leads us to the next question…Why bother remodeling the bathroom if you're just going to sell your home soon anyway? To remain competitive, that's why.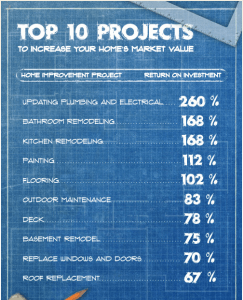 Once your house reaches a certain age (between 10-12 years old), bathroom remodeling (and kitchen remodeling for that matter) becomes more of an obligation. Maybe obligation is too strong of a word. But think of it this way—when your home goes on the market it will be up against a lot of competition; many of which will be newer or recently touched-up. With all things equal, your outdated bathroom could mean that your home sits on the market longer than others.
Most homeowners don't want to put money into a house at the last minute or embark on a remodeling project while it's for sale. How do you know if other homes in your area (AKA: your competition) have updated bathrooms? Ask your neighbors for starters. Check with local real estate agents, especially those whose names you've seen on "for sale" signs in your community. Online searches by zip code often include interior shots of the homes for sale as well. There are always ways to learn more about your surrounding communities (and don't discount taking a day to check out open houses all over your general area.  You might even find inspiration in the homes of others!)
Resale value is one thing. Personal value is another. You want to remodel a bathroom to give yourself and your family plenty of time to enjoy it. The new homeowners are probably really nice people, but why should they be the first to appreciate the newness of it all? Who knows? Maybe a new bathroom is just the thing to make you fall in love with your home all over again.
While no home improvement project will ever return 100% of your investment, the right project (and the right remodeling partner) can set your house apart from the others when you put it on the market. Approximately 70% of the value will be returned when you sell. The other 30% comes from the personal enjoyment you get from it, and the added likelihood that your home won't set on the market and get stale. If getting in your new home is contingent on selling the current one first, this is a key consideration. It's nerve-wracking to put a home on the market and then wait for an offer if your dream home is available now. Skip the hassle and heartache. Turn your home's weakness into its strength, and ensure that you get top-dollar when it's time to sell.