Why Bad Contractors Happen to Good Homeowners
Do you know how much to spend on your home remodeling project? What to look for in a contractor and the contract? Do you know how to compare apples to apples when looking at remodeling bids? A lot of homeowners don't and some contractors like it that way.
---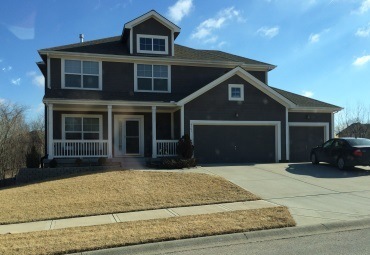 Understanding how contractors work and what to insist on in your contract can save you a lot of time, frustration and money. The more you know about remodeling contractors, the better you can protect your investment and end up with the room you want. You'd never allow someone inside your home without knowing exactly what he's going to do and how. Why should a contractor be any different?
Know the warning signs of a bad contractor: Download our 10-point checklist
Our 10-point checklist of ways to spot a bad contractor tells what you need to look for and look out for before you hire one for your remodeling project.
Before you go to a Kansas City home remodeling show or expo, print it out and keep it handy for reference.

About Built By Design
Built by Design, LLC has built a solid reputation for quality craftsmanship, superior customer service and client satisfaction far beyond expectations. Built by Design earned a prestigious NARI 2009 Remodel of the Year Gold Medal for a master bath project, as well as a Silver Medal and "All-Star" designation for a kitchen remodel. We also were the recipients of the Silver Medal in Kansas City Homes & Gardens Magazine "Remodel Of The Year" competition for 2007.
Built by Design is a member of the Home Builders Association of Greater Kansas City, the National Association of Home Builders and the National Association of the Remodeling Industry.
LICENSING: Class B general contractors license with the Johnson County Contractor Licensing program. Licensed to build in each municipality in the greater Kansas City area.
INSURANCE: Full coverage contractors liability insurance in the amount of $2,000,000.00 and Workman's Compensation. Certificates of insurance can be provided for both policies upon request.
WARRANTY: A 1-year material and labor warranty.
REFERRALS: Ask us for a list of referrals and we'll be happy to provide you with a contact list for several satisfied clients.
We'll see you at the Kansas City Home Shows and Remodeling Expos!